SHANNON ELIZABETH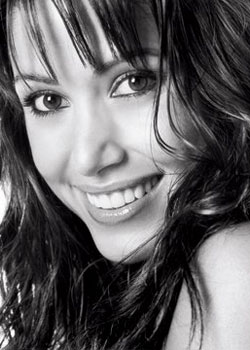 Shannon Elizabeth was born in Houston, Texas, the daughter of a Syrian/Lebanese father and a mother who's English, Irish and German. When Shannon was in 3rd grade, her family moved to Waco, Texas, where most of her relatives already lived. As a child, Shannon took dance lessons, including tap, ballet and jazz. While attending High School, however, she was very interested in tennis. She even considered going pro, and making tennis her life. Also during high school, she was active in cheer-leading, dance team and the student council. As a senior, Shannon was in a music video shot in Waco. The music artists were locals named Hi-5 and the director of that video just happened to be Antoine Fuqua. After graduating, Shannon moved to N.Y. to model. She then traveled all over the world with her new-found career to places that included Japan, Italy, France and Australia. After moving to L.A. many years later, she signed with Ford Models and, eventually, Elite. Shannon had always wanted to start her acting career and had just modeled in hopes that it could help lead her into the acting. About a year after moving to L.A., she started taking acting classes with many different coaches. She eventually got an agent and, in 1999, laded the iconic role of "Nadia" in American Pie (1999).
She has definitely succeeded in the acting industry and is now adding directing and producing to her resume. She just finished (2010) directing and producing the music video, "More Than Friends", by rapper Tha Vill and British sensation Kele Le Roc. Shannon has also recently started her production company, called Ganesh Productions, and already has 3 films on her production slate. Her focus is on the film Fated (2012), which she will also direct and hopes to go into production in early 2011.
ED O'ROSS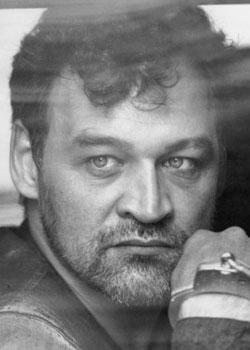 Rough'n'tumble character actor Ed O'Ross was born as Ed Oross on July 4, 1946 in Pittsburgh, Pennsylvania. He was an alter boy as a kid and graduated from Munhall High in 1964. Following graduation O'Ross attended both Point Park College and Carnegie Tech. He was an amateur Golden Gloves boxing champion and minor league baseball player prior to embarking on an acting career. He studied acting in New York with legendary teachers Stella Adler and Uta Hagen. Ed made his film debut in 1982 in "Dear Mr. Wonderful." A strong actor with an often intense and intimidating screen presence, O'Ross gets frequently cast as ramrod army officers, cynical seen-it-all-twice cops, and mean villains. O'Ross was memorably nasty as brutal Russian drug dealer Viktor 'Rosta' Rostavili in Walter Hill's stirring buddy cop action thriller "Red Heat." Other notable parts include slimy dope pusher Mendez in the exciting blockbuster "Lethal Weapon," the rugged Lt. Touchdown in Stanley Kubrick's powerful "Full Metal Jacket," vicious mobster Ralph Capone in "The Verne Miller Story," hard-boiled detective Cliff Willis in the terrific sci-fi/action winner "The Hidden," the antsy Stringer in the enjoyably trashy "Action Jackson," and the tough Col. Perry in "Universal Soldier." Ed was outstanding as lusty Russian florist Nikolai on the acclaimed cable TV series "Six Feet Under." Among the other TV shows O'Ross has done guest spots on are "Curb Your Enthusiasm," "CSI: NY," "NYPD Blue," "Boston Legal," "Chicago Hope," "Seinfeld," "Frasier," "Walker: Texas Ranger," "Moonlighting," and "Scarecrow and Mrs. King." On stage Ed has appeared in Shakespeare's "King Lear," James Thurber's "Story Theater," and City Center children's theater. He has also acted in several TV commercials. Ed O'Ross lives in both New York and Los Angeles.
BILLY ZANE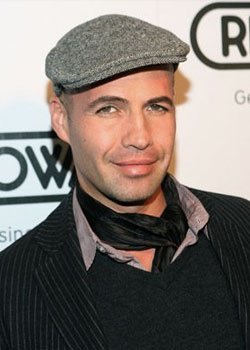 William George Zane Jr., better known as Billy Zane, was born on February 24, 1966, in Chicago, Illinois, USA to parents William George Zane Sr. and Thalia Zane. Both of his parents ran a medical technical school. Billy also has a sister named Lisa Zane, an actress born in 1961. Billy was bitten by the acting bug early on. In his early teens, he attended Harand Camp of the Theater Arts in Elkhart Lake, Wisconsin. In 1982, he attended the American School in Switzerland. His high school days were spent at Francis Parker High School in Chicago, Illinois. Daryl Hannah and Jennifer Beals also attended Parker, prior to Billy's attendance. Soon after graduating high school, Billy decided to venture out to California to try his hand at acting. Within three weeks, he won his very first big screen role in Back to the Future (1985), playing the part of Match, one of Biff's thugs. He would later reprise that role for the sequel. Then after a small role in the film Critters (1986), he landed starring roles in several television films. In 1989, Billy filmed Dead Calm (1989). It was on the set of this movie that he met his future wife, Lisa Collins. They were married from 1988-1995. In 1996, Billy starred in The Phantom (1996) and in 1997 as Caledon Hockley in the billion dollar grossing Titanic (1997). Then in 1999, he starred in the television movie "Cleopatra" (1999) where he met his soon-to-be fiance, actress Leonor Varela from whom he subsequently split.
ANNABELLA SCIORRA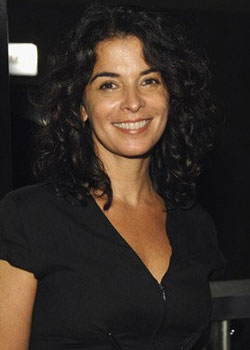 Emmy nominated actress Annabella Sciorra has combined talent and natural beauty into a successful and diverse career in film, theater, and television.
She recently made her broadway debut in the world premiere of the play THE MOTHERF**KER WITH THE HAT which garnered several award nominations including a Tony Award Nomination for Best Play. Sciorra received an Emmy nomination for her highly acclaimed performance in the role of 'Gloria Trillo' on HBO's THE SOPRANOS, opposite James Gandolfini. She earned rave reviews for Sidney Lumet's FIND ME GUILTY, opposite Vin Diesel. She also received notable acclaim as a series regular on LAW AND ORDER: CRIMINAL INTENT.
Sciorra made a profound impact with her role opposite Wesley Snipes in JUNGLE FEVER, Spike Lee's ground-breaking story of a young mixed-race relationship. Following JUNGLE FEVER, Annabella starred in the dramatic thriller THE HAND THAT ROCKS THE CRADLE for director Curtis Hanson and then in Anthony Minghella's MR. WONDERFUL opposite Matt Dillon. She next starred in the Peter Medak film ROMEO IS BLEEDING opposite Gary Oldman and in Abel Ferrara's THE ADDICTION. She worked with Ferrara again, this time as actress and Associate Producer, in his period piece, THE FUNERAL, opposite Christopher Walken. Annabella received critical acclaim for her role as the beleaguered wife of a police officer in a small New Jersey town in COPLAND. She starred opposite Robert DeNiro and Sylvester Stallone in the highly praised drama, which was written and directed by James Mangold. Additional film credits include Noah Baumbach's MR. JEALOUSY, WHAT DREAMS MAY COME opposite Robin Williams, the Italian film DOMENICA which premiered at the Berlin Film Festival, the dark psychological fare UNDERWORLD alongside Joe Mantegna and Dennis Leary for director Roger Christian, Mike Figgis' INTERNAL AFFAIRS, THE NIGHT WE NEVER MET, KING OF THE JUNGLE with John Leguizamo and Rosie Perez, ONCE IN THE LIFE directed by Laurence Fishburne and CHASING LIBERTY. Additionally, Sciorra appears in first-time director Siofra Campbell's film, MARVELOUS. . Her first film was TRUE LOVE, which won the grand prize at Sundance and for which she earned an IFP Spirit Nomination for Leading Actress.
Ms. Sciorra was a series regular in the Fox television series "Mental". Other television credits include ABC's "The Whole Truth", CBS's "The Madam's Family: The Truth About the Canal Street Brothel " opposite Ellen Burstyn, Lifetime's "Identity Theft: The Michelle Brown Story", and "Law and Order: Trial by Jury" alongside Bebe Neuwirth and Candice Bergen.
Other theater credits include working at The Nuyorican Poets Cafe with writer/directer Reinoldo Povod and producer Joseph Papp, the Off-Broadway play ROAR at The New Group, SHYSTER written by Bryan Goluboff, UNDER THE BLUE SKY at the Wiliamstown Theater Festival and THOSE THE RIVER KEEPS written and directed by David Rabe.
MALCOLM MCDOWELL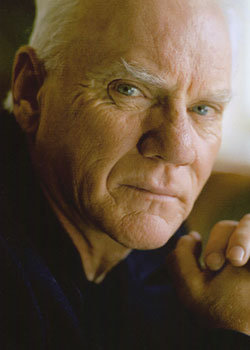 Malcom McDowell is arguably among the most dynamic and inventive of world-class actors, yet also one capable of immense charm, humor and poignancy. McDowell has created a gallery of iconographic characters since catapulting to the screen as Mick Travis, the rebellious upperclassman in Lindsay Anderson's prize-winning sensation "If…"His place in movie history was subsequently secured when Stanley Kubrick finally found the actor he was searching for to play the gleefully amoral Alex in "A Clockwork Orange," when McDowell himself conceived the idea for Mick Travis' further adventures in Anderson's Candide-like masterpiece, "O Lucky Man!," and when he wooed Mary Steenburgen and defeated Jack the Ripper as the romantically inquisitive H.G. Wells in "Time After Time."
Those legendary roles are among the ones that have endured with legions of filmgoers while new adherents have been won over by his tyrannical Soran (who destroys Capt. Kirk) in "Star Trek: Generations"; his Machiavellian Mr. Roarke in "Fantasy Island" and his comically pompous professor Steve Pynchon in the critically hailed CBS television series, "Pearl," starring opposite Rhea Perlman.
In late 2011, Malcolm will be seen in the award winning silent film, The Artist. In 2012, Amy Heckerling's Vamps with Sigourney Weaver and Alicia Silverstone will follow, as will Silent Hill 2.
On television, McDowell has continued having recurring appearances as Terence on the hit HBO series, Entourage, as Linderman on NBC's Heroes, and Bret Stiles on the hit show The Mentalist. In summer of 2011, Malcolm starred in his own show, TNT's newest series, Franklin & Bash, as Stanton Infeld. Franklin & Bash's debut success and high ratings, set the show into a second season pick-up.
ROGER BART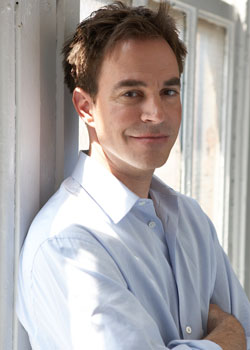 A gifted actor, Roger Bart's tremendous presence extends to both the small and big screens, as well as to the stage.
Bart was last seen starring on Broadway in the musical Young Frankenstein as the title character, 'Dr. Frederick Frankenstein.' Based on the smash hit 1974 film, Young Frankenstein is the wickedly inspired re-imagining of the Mary Shelley classic from the comic genius of Mel Brooks. Co-starring Megan Mullally, Sutton Foster, Shuler Hensley, Fred Applegate and Christopher Fitzgerald, the show is directed by Susan Stroman.
In film, Bart can next be seen in the independent film Freaky Deaky opposite Christian Slater, which was directed by Charles Matthau and April Apocalypse alongside Reece Thompson and George Lopez. He was last seen in the Overture film Law Abiding Citizen co-starring Jamie Foxx and Gerard Butler. Recently, Bart also appeared in Harold & Kumar 2, the highly anticipated follow-up to the cult comedy hit and the Lionsgate film Midnight Meat Train with Leslie Bibb, Bradley Cooper and Brooke Shields.
Previous film roles include 'Carmen Ghia' for Universal's film version of The Producers directed by Susan Stroman and the role of the prosecuting attorney in Ridley Scott's American Gangster starring Russell Crowe and Denzel Washington. Bart also starred in Paramount Pictures' The Stepford Wives as the gay Stepford wife. The role was created for Bart based on his flamboyant role in the Broadway production of The Producers. Additional films include Hostel 2, the sequel to the hit horror film, Jeff Garlin's independent comedy I Want Someone to Eat Cheese With The Insider, starring Al Pacino and Russell Crowe, Disney's Hercules (singing voice of Young Hercules), and The Lady and the Tramp II (singing voice of Scamp).
On Broadway, Bart originated the role of 'Carmen Ghia' in The Producers, the smash hit musical by Mel Brooks and Director Susan Stroman. Bart received Tony and Drama Desk nominations for the role. In 1999, Bart received Tony and Drama Desk Awards for Best Featured Actor in a Musical as 'Snoopy' in the revival of You're a Good Man, Charlie Brown, directed by Michael Mayer. Other Broadway credits include The Frogs, starring opposite Nathan Lane, and Triumph of Love.
On television, Bart portrayed 'George Williams,' the menacing pharmacist on ABC's hit Desperate Housewives and starred inThe Lost Room, Sci Fi's hit miniseries event. He can now be seen recurring on the NBC series The Event. Other television credits include NBC's 30 Rock, Law & Order, Law & Order: Special Victims Unit, Human Target, CSI: Miami and the CBS comedy Bram and Alice, directed by James Burrows.
A native of New Jersey, Bart currently divides his time between New York and Los Angeles.
GEORGE FINN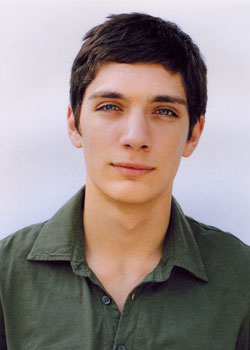 George Finn was born in Tbilisi, Georgia into a family of writers and filmmakers. His family knew that it wasn't long before he would inherit the desire to be in the film industry. Knowing that America was the land of opportunity, George's family traveled overseas to Atlanta, Georgia when he was two years old. He wasn't the type of kid to perform skits for his parents in the living room, he was far too busy exploring the neighborhood and going on adventures armed with nothing but his imagination. Growing up in a house were movies were religion, it wasn't long before he became a convert and wanted to have a part in them as well. Knowing that Hollywood was the place to be if you wanted to be in the industry, they moved to California. At age twelve George was signed with an agency and had just done his first commercial for Volkswagen, and after coming home from set, he knew that he wanted to be an actor.
George Finn is a talented young upstart whose star is rapidly rising. His work varies from print, to stage, to television, to music videos and feature films. Recently George was featured as a guest star on ABC Family's Lincoln Heights as well as recurring roles on hit shows such as: The CW's 90210, CBS's How I Met Your Mother, and most recently on CBS's Cold Case. Recently he was one of the leads in an indie feature "The Harsh Life of Veronica Lambert" and is also set to star in the follow up as the lead in "The Short Happy Life of Butch Livingston." George is currently shooting "LOL" starring alongside Miley Cyrus, Demmi Moore and Thomas Jane, playing Miley Cyrus's ex-boyfriend.
ALESSANDRA TORRESANI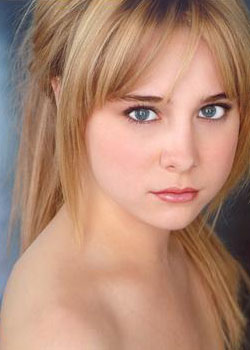 Alessandra Olivia Torresani was born May 29, 1987 in Palo Alto, California. She is an only child. She studied dancing, singing and acting since she was two years old. As a child, she performed nationally in dance competitions and won many national titles and is a world dance champion in jazz and tap. In addition to the arts, Alessandra is also a black belt in Tae-Kwon-Do and achieved this feat by the age of nine.
It was also at nine years old that she got her big break in television, when she hosted the "WB Kids Club" in San Francisco. She eventually made the move to Los Angeles in 2000 with her family. Alessandra's past credits include lead roles in the ABC Family pilot "Just a Phase and the NBC pilot "Grand Union," In addition, she has guest-starred on shows like "The Sarah Connor Chronicles," the critically acclaimed "Bones," "E.R," "Malcolm in the Middle," and "Arrested Development" to name a few." She has also had lead roles in various motion pictures which include Going to the Mat for Disney and Mad Song for USA, etc. Her film credits include, Warner Brothers' Lost & Found opposite David Spade. She recently landed a lead role in the ABC Family comedy "Happy Campers" in the role of "Joni" a sexy, trashy, self-involved new step-sister.
ALEXIS GEORGOULIS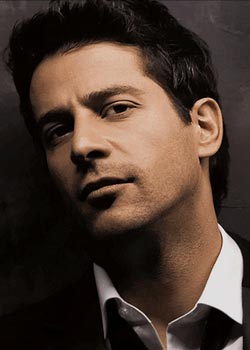 Alexis Georgoulis was born in the Greek town Larissa. In 1993, he started studying at the National Technical University of Athens to become a Civil Engineer. In 1997, after graduating from the prestigious Jasmine Drama School, Alexis would go on to star in several stage productions. During this time, he teamed up with the dance group "Heresis" in the performance "Carmen 33" (1997) and "The Return" (1998).
Looking toward a career in front of the camera, Alexis took part in the TV series "Alice in Wonderland" (1997 ET channel), and "Death Agony" (1998 ET channel), and also in the short cut film "No One's Rose". In 2001, he co-starred in the sitcom "You Are My Mate", which became a huge success and made him one of Greece's most sought after leading men. Alexis would go on to appear in the Greek TV series "Oneiro Itan" (2003), "Erastis Ditikon Proastion" (2004) and "Oi Istories Tou Astynomou Beka" (2007).
In 2002, Alexis would star in back to back feature films, the comedy "The Bubble" and the crime drama "Too Late Tomorrow". Following the success of these films, Alexis starred in "Oxygono" (2003), which won the Fipresci Prize at the Thessaloniki Film Festival. Taking advantage of his big screen success, Alexis went on to direct the play "Good Luck" written by the rewarded Greek writer Bill Katsikonouris for the Progressive Stage of the National Theatre. The following year at the Kivotos Theatre (2004), he directed the black comedy "The Shape of Things", written by Neil Labute.
In 2005, Alexis returned to feature films playing the lead role of Dimitris Georgiou in "Liubi". In 2009, Alexis was given the opportunity to bring his talents overseas, playing the lead role in Fox Searchlight's "My Life in Ruins" also starring Nia Vardalos and Richard Dreyfuss. The film, produced by Tom Hanks and Gary Goetzman, extended Alexis appeal and has since made him an international star extending far beyond Europe. Alexis can next be seen in "A Green Story" starring opposite Shannon Elizabeth.
LOUIS MANDYLOR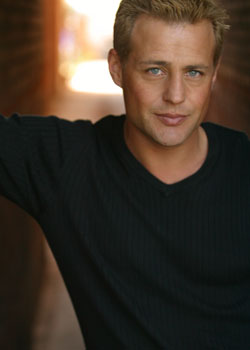 Mandylor was born in Melbourne, Australia, the son of Greek immigrants Louise (née Mandylaris) and Yannis Theodosopoulos, a taxi driver. He is the younger brother of fellow actor Costas Mandylor.
Mandylor has enjoyed success in US television shows, such as a prominent guest appearance on Relic Hunter with Tia Carrere. Louis is probably most famous for his role in the movie My Big Fat Greek Wedding. Other major roles include playing Louis Malone in Martial Law alongside Sammo Hung. However, the show only lasted two seasons, with Mandylor being dropped at the end of its first season. Mandylor appeared in the sitcom Friends, pretending to be Joey's twin in "The One With Unagi". Additionally, he appeared in the third season of CSI: Miami as a robber/killer. He and his brother Costas have acted alongside each other in theCharmed episode "Saving Private Leo" and a short movie written and produced by Louis entitled My Brother Cicero. Louis portrayed Deputy Lloyd in the Syfy thriller film The Cursed, he stars alongside his brother Costas. One of his more popular roles was that of Bobby DeLuca in the cult-classic Suckers, where he plays a good-guy turned car salesman.
JULIANNA GUILL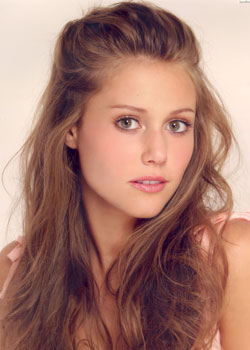 Guill has made numerous guest appearances in television series such as One Tree Hill, CSI: Miami, 90210, How I Met Your Mother and CSI: Crime Scene Investigation.
In 2009, she appeared in the independent teen comedy film Costa Rican Summer which was released on July 16, 2009. Guill also had small roles in the Brian Drolet film 2 Dudes and A Dream and Fired Up. In 2009, she appeared in a leading role of Katy in Road Trip: Beer Pong. The film which was released straight-to-DVD on August 11, 2009. The film is a sequel to the 2000 comedy film Road Trip. Guill appeared in the 2009 modern reboot of Friday The 13th. The same year Guill appeared in My Super Psycho Sweet 16, the made-for-television film which premiered on October 23, 2009 on MTV and was filmed in Atlanta. The film was released to mixed reviews from critics and had strong ratings on that night. The DVD release is set for 2010. That year Guill took a role in the Dark Castle production The Apparition, and previously appeared in a lead role in the thriller filmAltitude. My Super Psycho Sweet 16: Part 2 came out October 22, 2010, where she portrays the lead role of Madison Penrose. Shortly after that her horror film Altitude was released on October 26, 2010. In 2011, she co-starred in the Steve Carell comedy Crazy, Stupid, Love. and will also star in the Dark Castle's The Apparition. She guest starred in the NBC comedy Community as Head Cheerleader in part one of the one hour finale.